Kelly Hill Caves - Cave Tour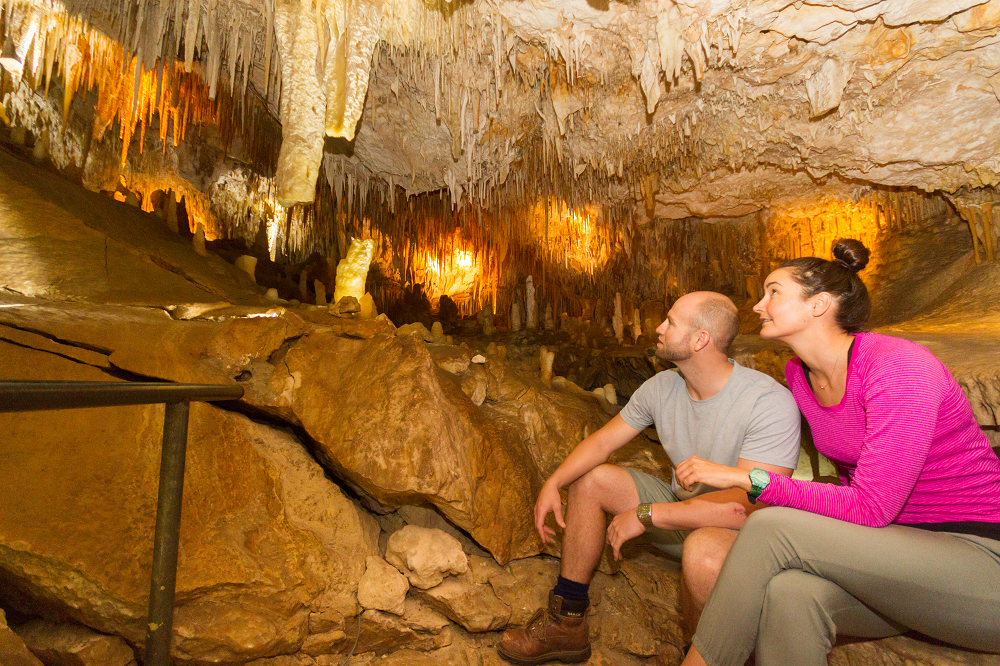 Durata: 60 Minuti (circa)
Luogo: Karrata, Kangaroo Island
Codice prodotto: A200156001
Ready to step back in time? Kelly Hill Caves Conservation Park on Kangaroo Island reopens on Saturday 16 December with a brand-new visitor experience. An audio-visual tour featuring narration and a dynamic light display will provide visitors with an immersive experience through the history of the caves.
The experience starts with a guided above-ground walk. Here, you learn about the caves' history and view new interpretive signage, setting the stage for the underground adventure. Visited before? The tour offers fresh insights for both new and returning visitors.
The audio-visual component of the tour may potentially trigger seizures for people with photosensitive epilepsy. Viewer discretion is advised.
PLEASE ARRIVE EARLY so you are ready to commence the tour at the stated time. *late arrivals will not be able to join the tour.

Before booking this tour, please consider the travelling time to Kelly Hill. Our Island is larger than you think! REFUNDS ARE NOT OFFERED FOR LATE ARRIVALS.
Before choosing this tour please take note of the following; Very steep staircase into and back out of the caves, and low ceiling in some areas.